QUINOA TACO BOWLS
Quinoa Taco Bowls are healthy and delicious, combining the flavors of taco salad with the added benefits of quinoa, creating a dinner recipe that everyone is sure to love!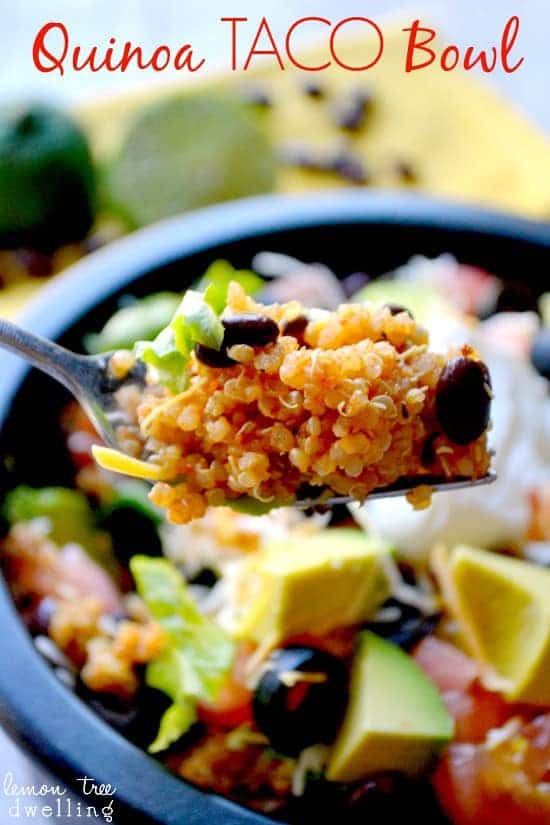 Quinoa Taco Bowls
Cook Time 15 minutes
Total Time 15 minutes
Author Cathy Trochelman
Ingredients
1 1/2 c. dried quinoa
3 c. water
1 1.3 oz. package taco seasoning
1 14 oz. can black beans
8 oz. shredded cheese
3 c. chopped lettuce
1-2 to matoes chopped
1 avocado chopped
1 small can sliced black olives drained
salsa
sour cream
Get IngredientsPowered by Chicory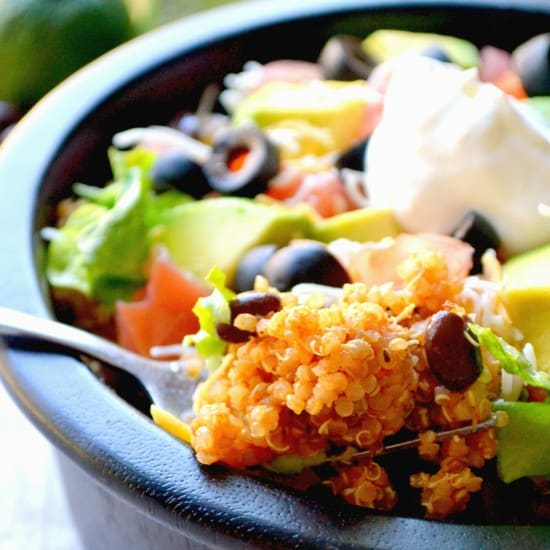 Instructions
Cook quinoa according to package instructions.
Stir in taco seasoning.
Spoon flavored quinoa into bowls; add toppings as desired.