ONE POT MACARONI AND CHEESE
ONE POT MACARONI AND CHEESE
One Pot Mac and Cheese is a simple version of your classic childhood favorite. It's creamy, delicious with three different cheeses, it's a one pot meal that's ready in under 30 minutes.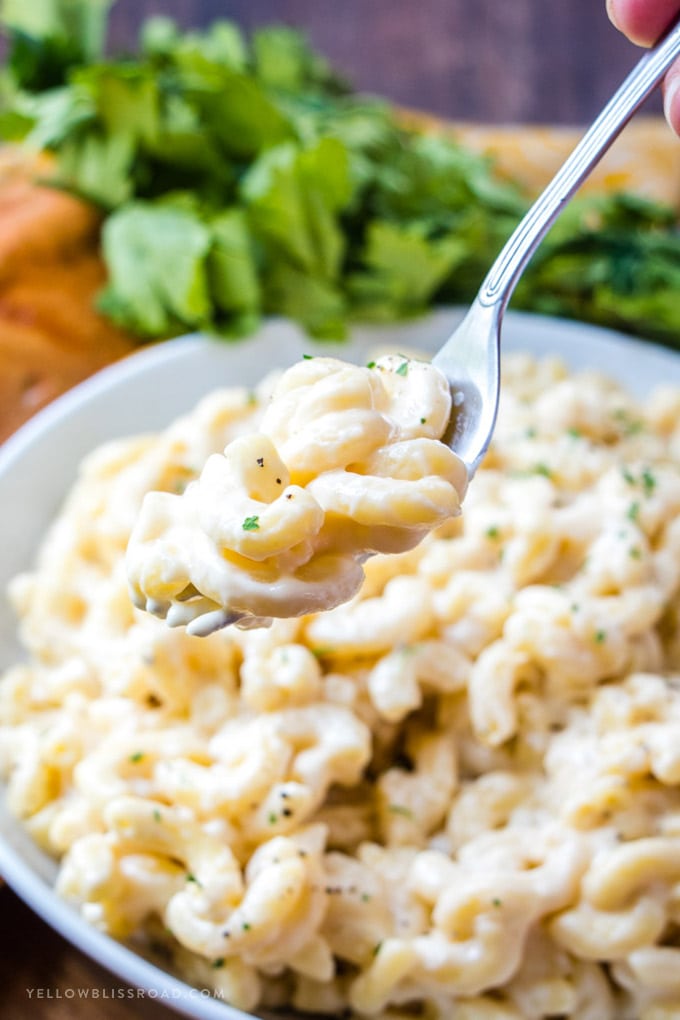 INGREDIENTS
1 1/2 cups milk
1/2 cup heavy cream
1 tablespoon butter
2 cups dry pasta macaroni, penne, any small pasta will do)
1 1/2 cups grated cheese ( I used Cheddar, Gouda and Jack)
1/2 tsp dry mustard
1 tsp salt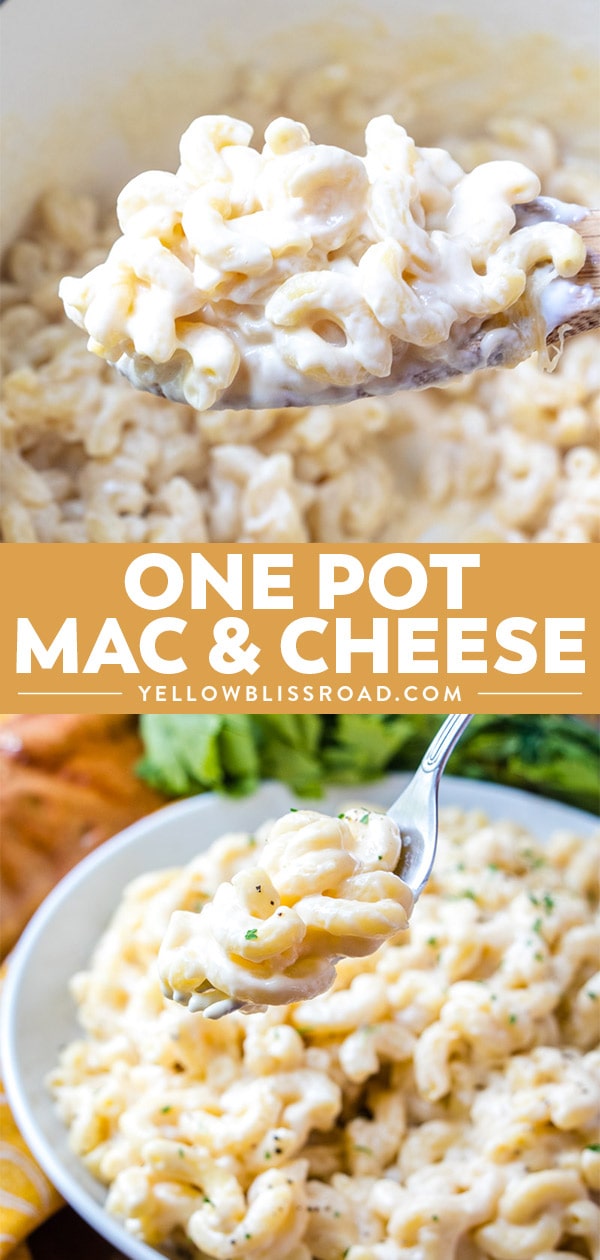 INSTRUCTIONS
Add milk, cream, salt, dry mustard, pasta and butter into a medium sized pan.
Bring the mixture to a simmer, stirring frequently, over medium heat. Once at a simmer, turn heat down to low.
Cook and stir frequently for about 20 minutes, until most of the liquid is absorbed. Add 1/4 more milk if pasta is not fully cooked.
Remove from heat and stir in cheeses. Cover and let stand for at least five minutes.