BAKED SESAME CHICKEN
A quick and saucy Baked Sesame Chicken dish you can whip up in a hurry. The flavor is excellent and the sauce is simple, this sesame chicken can't be beat!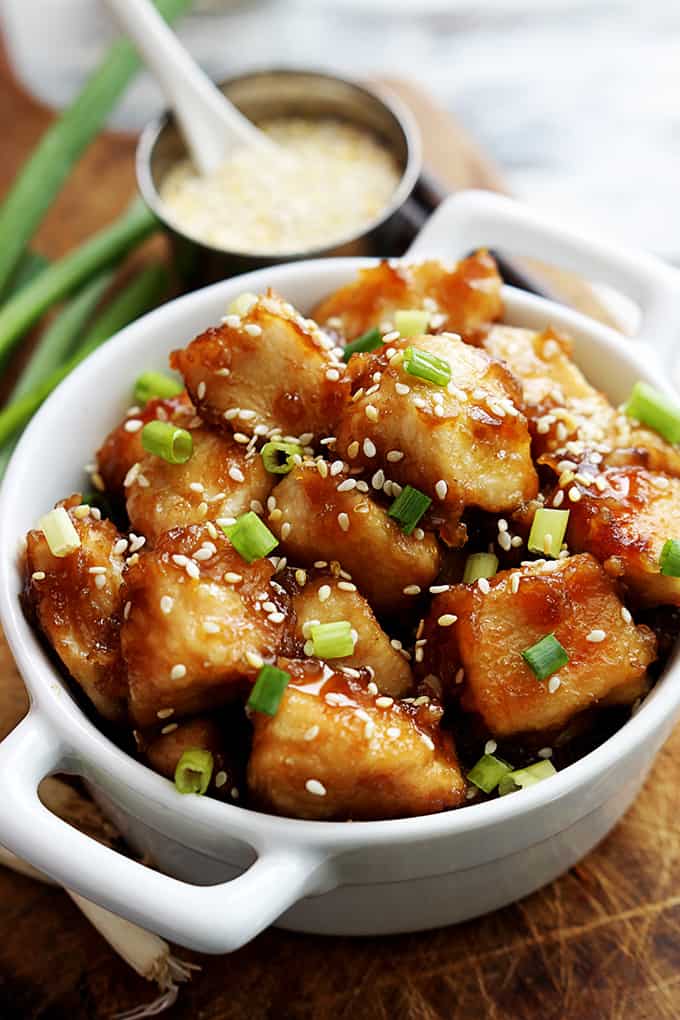 Baked Sesame Chicken
COURSE MAIN COURSE
CUISINE ASIAN
KEYWORD CHICKEN, SESAME
PREP TIME 15 MINUTES
COOK TIME 25 MINUTES
TOTAL TIME 40 MINUTES
SERVINGS 4
AUTHOR TIFFANY
Ingredients
3-4 chicken breasts, cut into bite size pieces
1 cup corn starch
Sauce
6 tablespoons honey
4 tablespoons ketchup
3 tablespoons sugar
1 tablespoon brown sugar
2 tablespoons white vinegar
3 tablespoons soy sauce
1/2 teaspoon salt
1 teaspoon garlic powder
1 tablespoon cold water
2 tablespoons corn starch
sesame seeds, for topping
Get IngredientsPowered by Chicory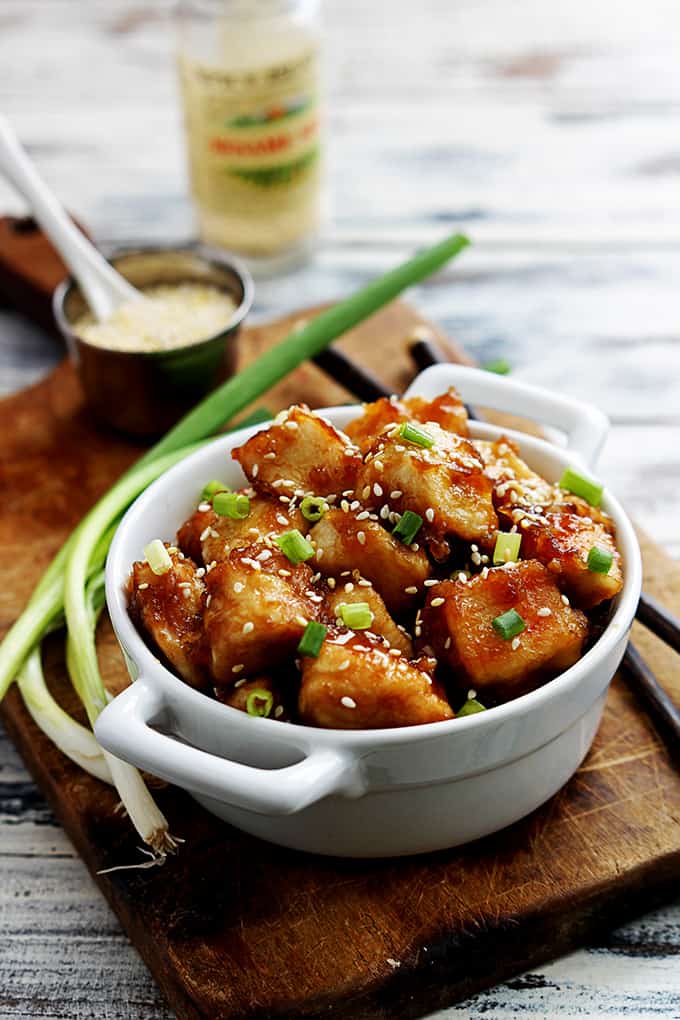 Instructions
Preheat oven to 375 and spray a 9x13 inch baking dish with cooking spray.
In a bowl, whisk together all sauce ingredients, set aside.
Add chicken and 1 cup corn starch to a large ziplock bag. Seal and shake to coat chicken. Transfer chicken to a large pan or skillet drizzled with oil. Saute chicken over medium high heat until browned (2-4 minutes).
Toss chicken in the prepared sauce. Transfer to baking dish. Bake for 20-25 minutes until chicken is cooked through. Serve with sesame seeds and green onions for garnish if desired. Enjoy!