SOFT SNICKERDOODLE COOKIES
SOFT SNICKERDOODLE COOKIES
I think these are the BEST Snickerdoodle Cookies I have ever made. They are soft, chewy, and thicker then your average snickerdoodle recipe. Perfect for Christmas or in a lunchbox.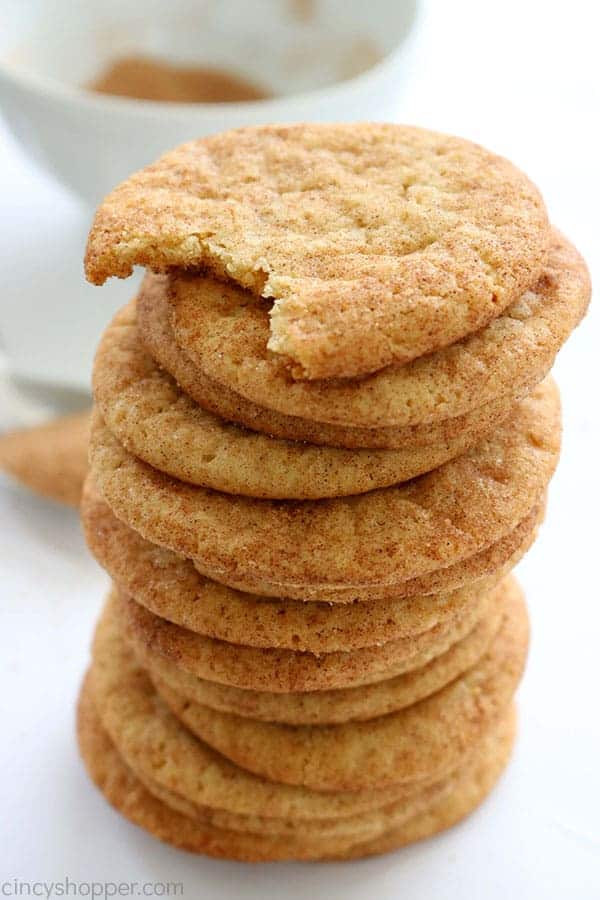 Soft Snickerdoodle Cookies
Course Dessert
Cuisine American
Ingredients
1 cup softened Butter
1 cup + 3 tbsp Sugar divided
1/2 cup Brown Sugar
2 Eggs
2 3/4 cup Flour
2 tsp Cream of Tartar
1 tsp Baking Soda
1/4 tsp Salt
3 tsp Cinnamon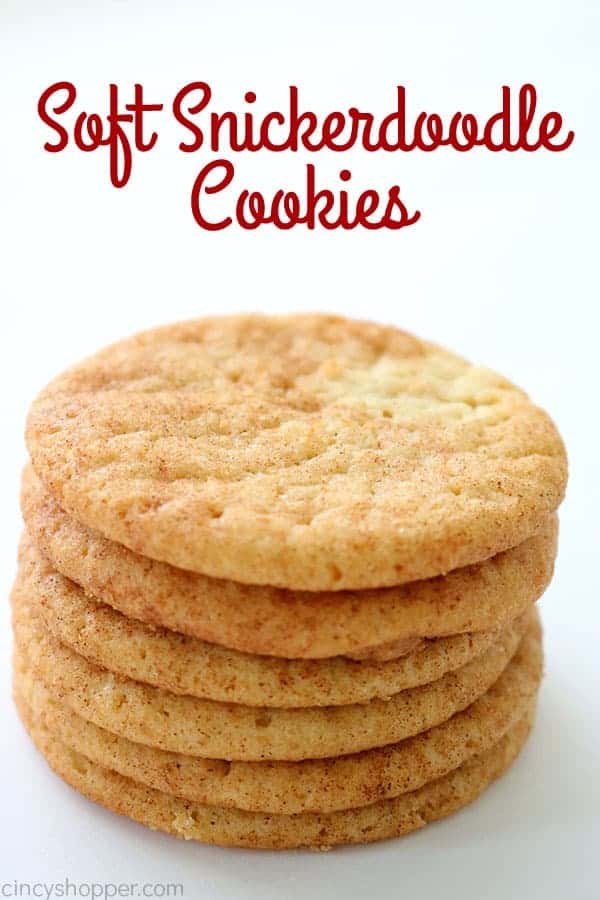 Instructions
Preheat oven to 350.
Leave eggs sitting at room temperature for about 30 minutes.
Mix butter, 1 cup sugar, brown sugar and eggs thoroughly in a large bowl.
Inn a separate bowl, whisk together flour, cream of tartar, baking soda and salt.
Slowly add dry ingredients into butter mixture. Do not overmix.
Chill dough for at least 1 hour.
Chill an ungreased baking sheet for 15 minutes.
In a small flat bowl, mix together remaining 3 tablespoons of sugar and the cinnamon.
Form dough into shape of roughly of 1 1/2 "Tater Tot"
Gently roll into the cinnamon sugar.
Place on end onto prepared baking sheet, and bake 9-11 minutes.
Remove from pan immediately.