Bacon Wrapped Cabbage (keto/low carb)
Bacon Wrapped Cabbage (keto/low carb)
Bacon Wrapped Cabbage is a fan favorite around here. Flavorful wedges of cabbage are wrapped in bacon and then baked until the bacon is crispy and the is cabbage fork tender.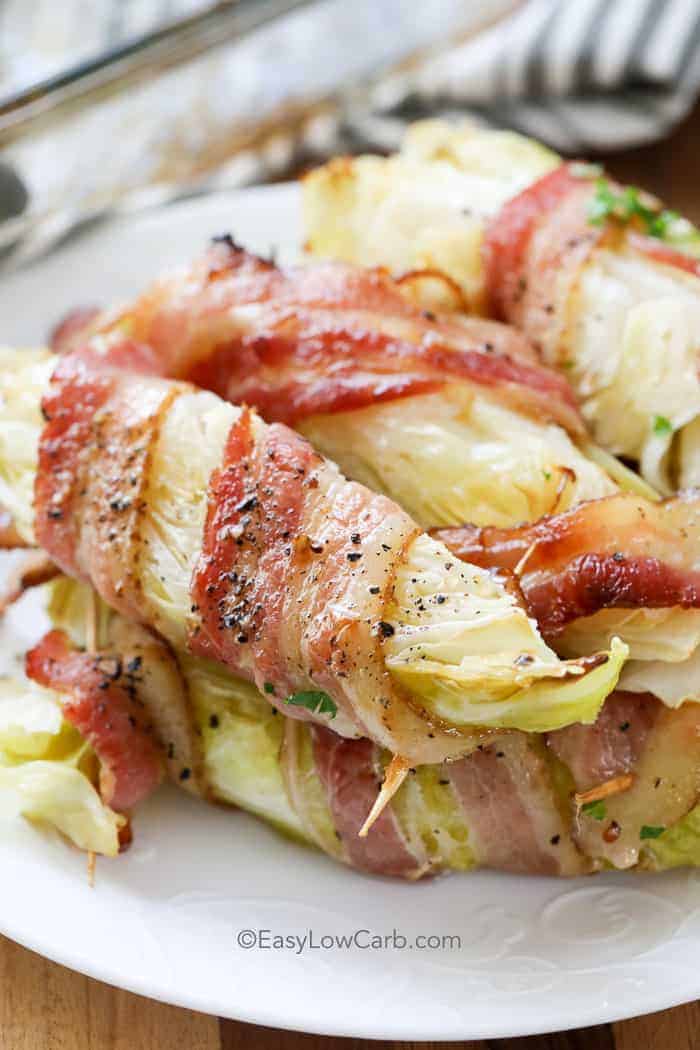 Bacon Wrapped Cabbage
Prep Time 10 mins
Cook Time 45 mins
Total Time 55 mins
Tender cabbage wrapped in bacon and baked in the oven, this makes the perfect side dish!
Course: Side Dish
Cuisine: American
Servings: 8 servings
Calories: 264 kcal
Ingredients
1 medium head cabbage
1 lb bacon
black pepper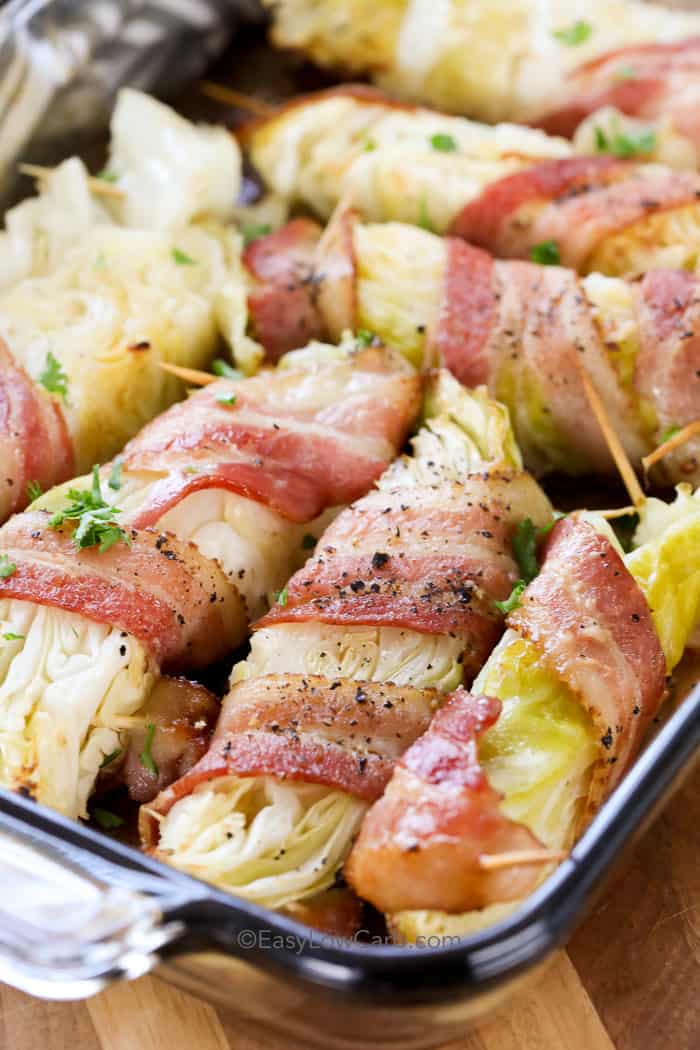 Instructions
Preheat oven to 375°F.
Slice cabbage into wedges or into large chunks.
Wrap each wedge or chunk with bacon securing with a toothpick at each end.
Place into a 9"x13" pan. Bake 30 minutes. Flip cabbage over and bake an additional 15 minutes or until cabbage is tender and bacon is crisp.
Serve immediately.