SLOW COOKER CILANTRO LIME CHICKEN TACOS
SLOW COOKER CILANTRO LIME CHICKEN TACOS
These Cilantro Lime Chicken Tacos are so delicious and simple to make! A five ingredient dump-and-go meal that takes minutes to prepare and cooks all day in the slow cooker!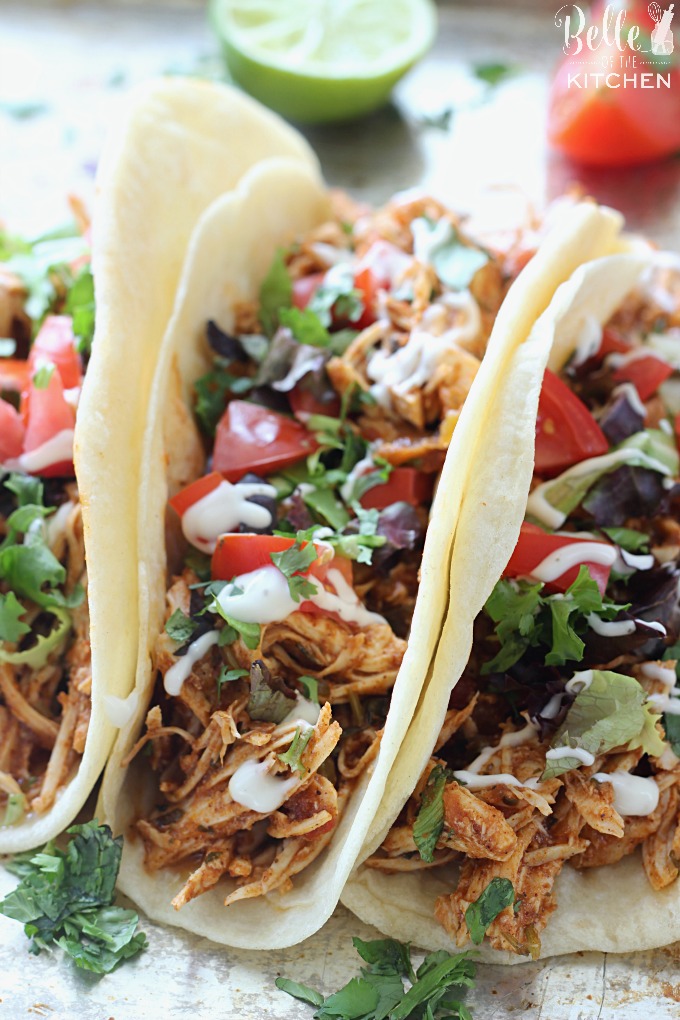 Hey there, y'all! I'm baaaaaaaaaaaaack!!!
Did ya miss me? It's been quite a journey that my family's been on the past few months, and I'm happy to say that we are FINALLY settling into our new home in Texas!
My posts have been pretty erratic the past three months, and without the help of some great blogging friends, my poor blog might not have stayed afloat! Be sure to go and check out the past few months of posts from some talented and gracious ladies that shared their recipes here in my absence!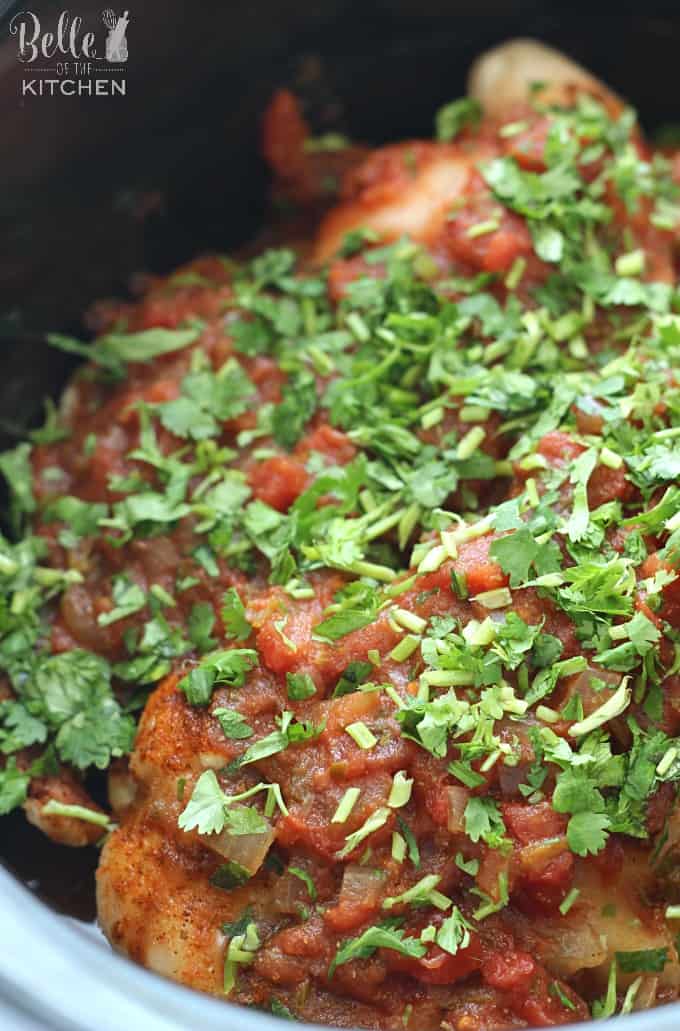 We did a LOT of sightseeing this summer during our move from Hawaii. We started out in Los Angeles where we spent a few days at Disneyland. That part of the trip was a complete surprise for our kids and their reactions were priceless!
They ran around in circles yelling, "Yay! We're at Disneyland!" for a good chunk of time, which is good, because every exhausted moment after that I tried to think back on how happy they were. Disney in the blazing heat of summer is definitely not for the faint of heart!
After that, we headed to visit a dear friend of mine in Ft. Iriwin, California, then travelled to Sedona, Arizona, the Grand Canyon, White Sands, New Mexico, and finally to east-central Texas to visit my hubby's sister and her husband.
We stayed with them while we house hunted for a week, then set our sights homeward to Georgia! I can't even explain how much joy I felt just crossing over the state line into our home state. It was wonderful to be back home with family and friends that we hadn't seen in over three years, many of which hadn't met our daughter!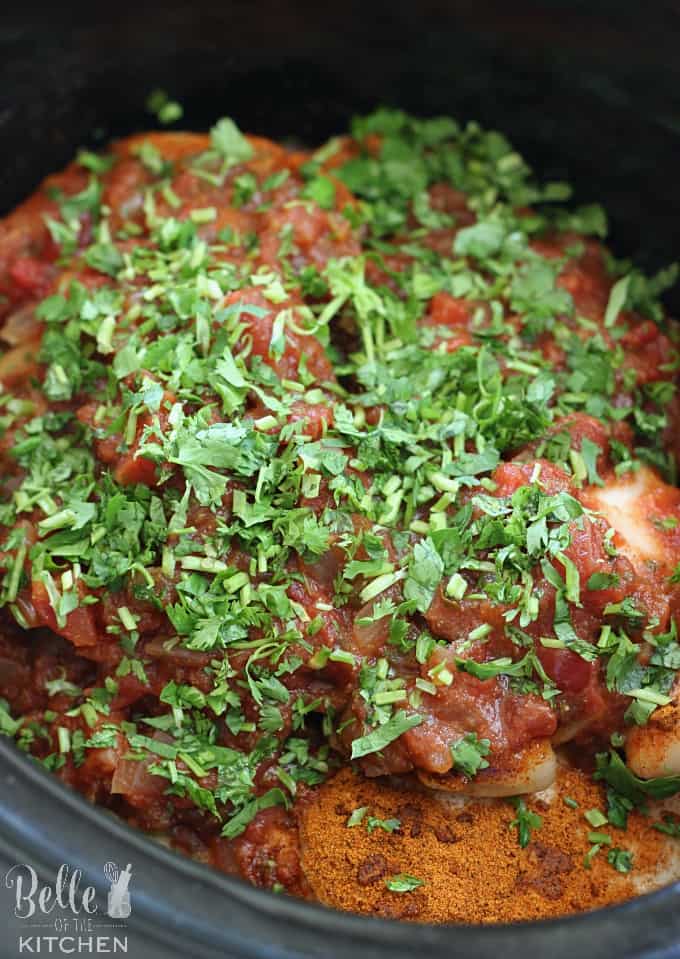 After a month visiting all over Georgia, it was finally time to head towards our new home in Texas! We closed on our first house August 15th, and I've felt myself finally relaxing a little more each day now. Moving is SO stressful, y'all, and I'm glad to be done with it for at least a couple of years!
Now that we are settled, I was SOOOOOOOO excited and beyond ready to get back in the kitchen with my camera again! Setting up my tripod and playing around with lighting in our new house will be an ongoing process for awhile, but I am just so happy to be back at it!
Since back-to-school is in full swing, that means it's also crockpot season! My favorite kind of crockpot meals are the ones that require absolutely zero work aside from throwing everything into the crockpot (like Mississippi Pot Roast) and these Cilantro Lime Chicken Tacos fit that bill, y'all! Five ingredients, dump 'em in, and check back in a few hours. You cannot beat that.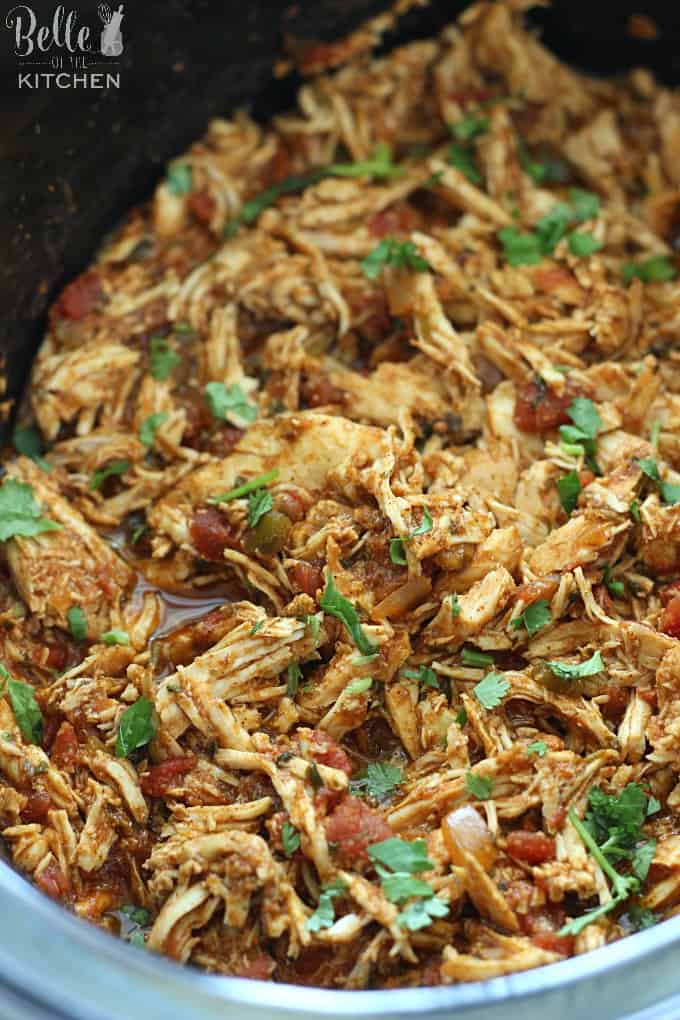 I served up these Cilantro Lime Chicken Tacos over some freshly made flour tortillas from H.E.B (the most amazing grocery store I've ever set foot in, by the way; God Bless Texas!) then topped them with shredded lettuce, diced tomatoes, a drizzle of ranch, and even more cilantro!
Yes, hopefully if you're reading this post you are a fellow cilantro lover, because there is plenty of it in this recipe!
Enjoy y'all!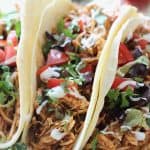 Slow Cooker Cilantro Lime Chicken Tacos
Prep Time 5 mins
Cook Time 4 hrs
Total Time 4 hrs 5 mins
These Cilantro Lime Chicken Tacos are so delicious and simple to make! A five ingredient dump-and-go meal that takes minutes to prepare and cooks all day in the slow cooker!
Course: Main
Cuisine: Mexican
Keyword: chicken tacos, cilantro lime chicken, slow cooker cilantro lime chicken
Servings: 8 servings
Calories: 154 kcal
Author: Ashlyn
Ingredients
2 pounds skinless, boneless chicken breasts (fresh or frozen)
1 packet taco seasoning mix (I use low sodium)
1 16 oz jar salsa (use your favorite; I used a local Texas brand)
1/3 cup chopped fresh cilantro
juice from two limes
Instructions
Place chicken breasts in the bottom of your slow cooker. Sprinkle taco seasoning over the top, then cover with salsa, lime juice, and cilantro.
Place lid on top and cook for four hours on high, or 6-7 hours on low. Remove chicken from crockpot to a separate bowl and shred with two forks. Moisten chicken with small amounts of juice left over from the crockpot until you get the amount of moisture that you like. I used about 1/2 - 3/4 cup juice.
Serve with taco shells or tortillas, adding on your favorite toppings. I like to use shredded lettuce, diced tomatoes, diced avocado, cheese, sour cream, and even a drizzle of ranch dressing. Enjoy!
Nutrition Facts
Slow Cooker Cilantro Lime Chicken Tacos
Amount Per Serving
Calories

154
Calories from Fat 27
* Percent Daily Values are based on a 2000 calorie diet.
Adapted from Allrecipes