How to Make a Lettuce Wrap Sandwich (Low Carb!)
How to Make a Lettuce Wrap Sandwich (Low Carb!)
Ever wonder how to make a lettuce wrap sandwich? These easy lettuce wraps are the perfect low-carb, keto, and healthy sandwich without the bread! For years I've loved getting a sandwich wrapped in lettuce from a local deli in New York, and now I have mastered making my own lettuce sandwich wraps at home!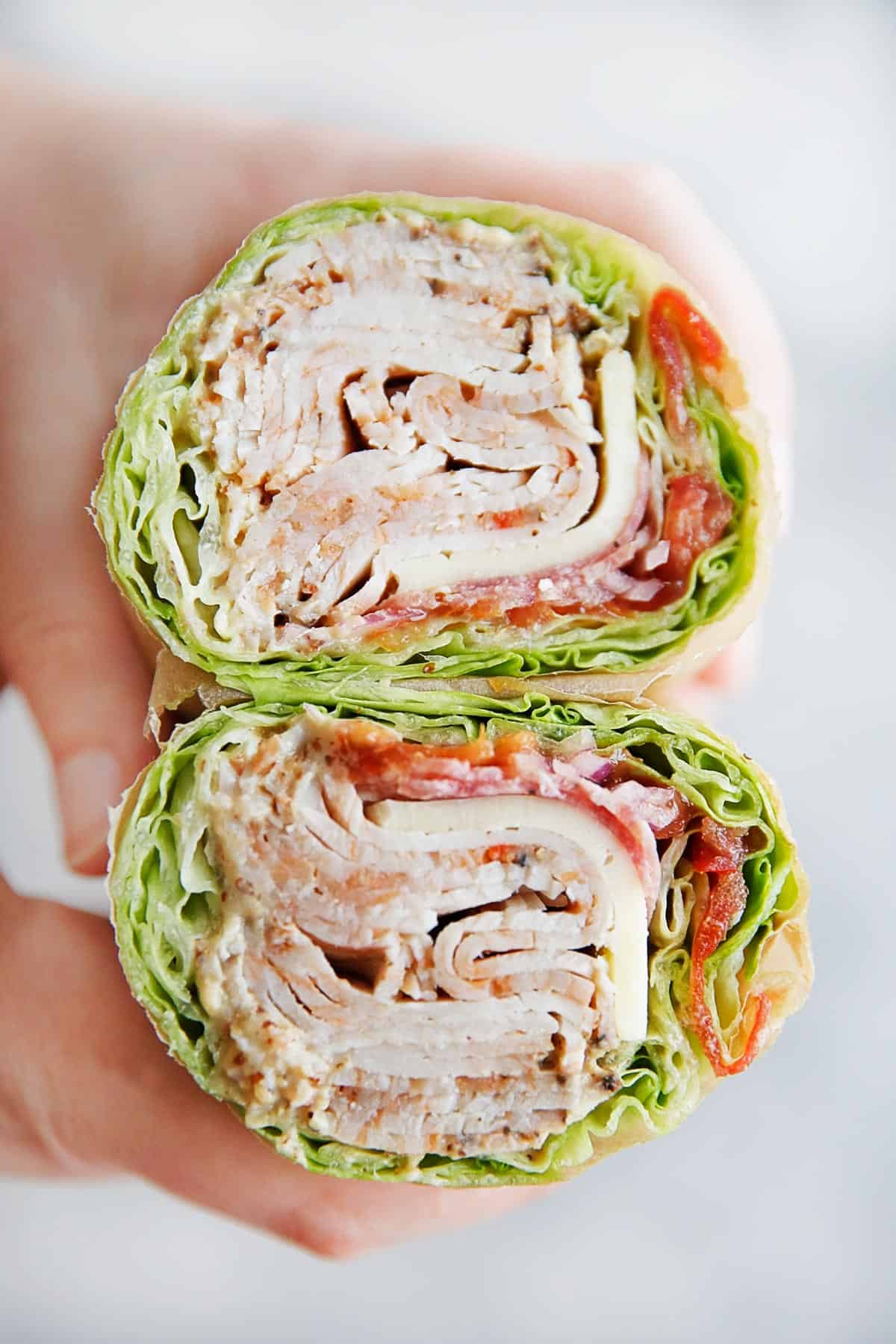 How do you make lettuce wraps?
See below for our fool proof method on wrapping these lettuce wrap sandwiches!
What kind of lettuce is used for lettuce wraps?
Iceberg lettuce! We've tried this with romaine lettuce, butter lettuce, and more, and nothing beats the crunch and ease of wrapping like the iceberg lettuce.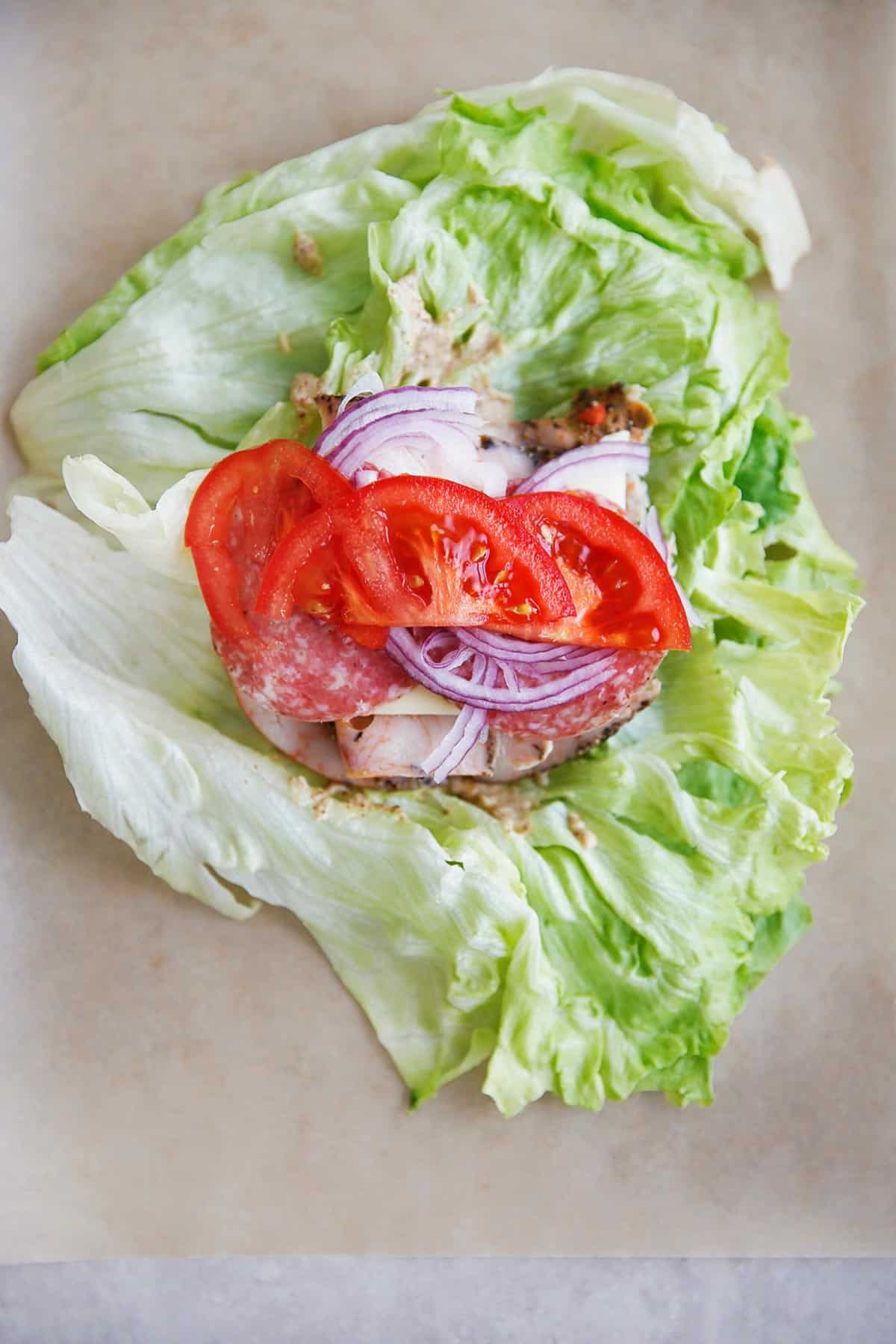 How to make a lettuce wrap sandwich
For years I've stopped at a local deli near my mom's house for lettuce wraps. These pictures are just from the last 12 months! While they are our road trip tradition at this point, I've always wanted to make them at home. The issue was that they never came out just right! We have now perfected the lettuce wrap technique and are so excited to share it with you!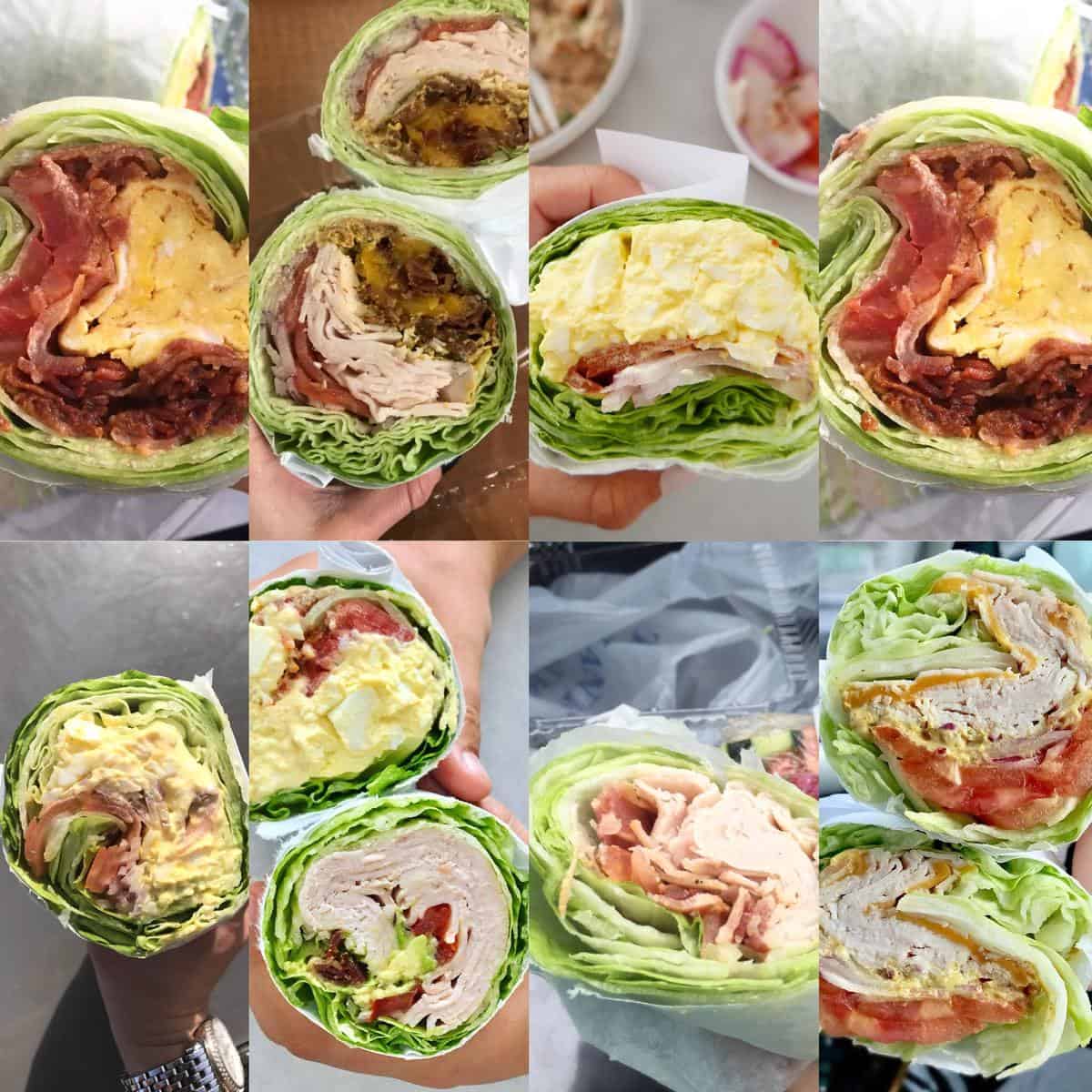 What to put in your lettuce wrap
Get creative! You can fill your lettuce sandwich wraps with all sorts of things, like:
Traditional Deli Meat: buy fresh, good quality! We love Applegate or going to our local butcher that makes fresh turkey and cured meats!
Chicken salads: Apple Dill Chicken Salad, Loaded Chicken Salad, Honey Mustard Chicken Salad, Cranberry Walnut Chicken Salad, or Taco Chicken Salad
Egg Salad
Tuna Salad
BLT
Grilled Chicken & Veggies
Chicken Caesar Wrap
The options are endless!
Healthy Lettuce Wraps
How to Make a Lettuce Wrap Sandwich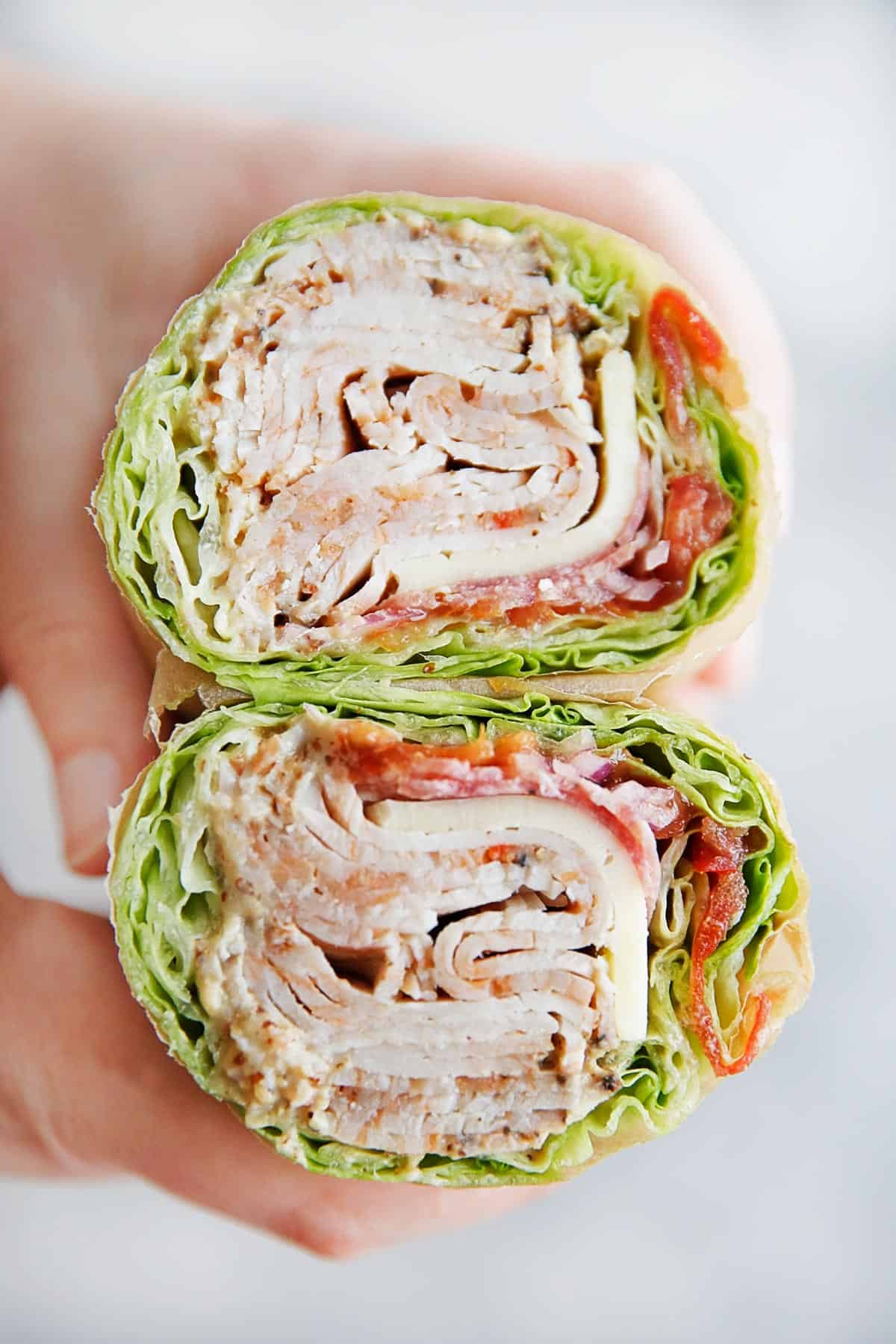 Ingredients
1 head lceberg lettuce, cored and outer leaves removed
1 tablespoon grainy mustard
4 slices organic turkey
2 strips bacon, cooked and cut in half
1 slice cheese, cut in half
2 slices tomato
1 thin slice red onion
1 piece of parchment paper, 14" x 14"
Directions
Lay large square of parchment down on your work surface.
Layer 5-8 large pieces of lettuce in the middle of parchment paper. You want your lettuce base to measure out to be about 9" by 10". If your lettuce pieces are breaking, it's okay to layer smaller ones together.
Spread mustard in the middle of the lettuce wrap.
Layer turkey, cheese, bacon, tomato and red onion on top of mustard.
Using parchment paper as a guide, as tightly as you can roll the lettuce up, starting with the end closest to you.
Once you the roll has begun, tuck the ends of the wraps towards the middle.
Continue to roll the lettuce wrap, keeping it as tight as possible and using the parchment paper to guide you.
When it is completely wrapped, roll the remainder of the parchment around the lettuce tightly.
Using a serrated knife, slice though the lettuce wrap almost completely, leaving the bottom piece of the parchment intact. This helps keep it together.